1. Every day is a Celebration.
Celebrations are so underrated, I tell you. People tend to celebrate their birthdays or anniversaries by going to a restaurant and feeding each other a slice of cake.
But, is that a 'Celebration'? Of course not.
Showering everyone with some personalized and thoughtful gift like custom printed bags, mugs, pen, and much more.
Celebration is all about being happy, and it's that moment when you have an emotional connection with yourself when you feel proud of something that you may have accomplished.
That satisfaction you get when you see the happy faces of your family or the content you think when your hearts are full of joy.
The celebration doesn't necessarily mean partying the whole night or treating everyone to dinner. It could be as essential as listening to your favorite music or dancing with your partner or watching your favorite movie or just simply reading a best-seller book.
It could be treating yourself with your most liked dish or just gifting yourself some bright flowers. It could be anything that makes you stop and process the environment around you, that makes you aware of everything happening around you, or that makes you live in the present at the moment without a single thought running in your mind.
Plus, living in India, being surrounded by a truckload of festivals all around the year could also be an alternative reason to celebrate.
2. Publicizing through presents.
Presents or gifts tend to make the celebration or the occasion more memorable.
A simple act of gifting out of love can make such a huge difference in someone's life, and it helps you connect better and strengthen your bond with the other individual.
Gifts do not have to be quite lavish or extraordinary. A simple gift is also enough to bring a smile to others' faces; more than the gift, the thought behind it, the efforts taken to buy it, and the emotions attached with the present that matter the most.
A wise person rightly said, "When words are not enough, small gestures will be evergreen." One such gesture is exchanging presents, giving a personalized gift that a person would remember and cherish forever.
However, We know that picking out a personalized present may sometimes seem too much, especially when there are many people involved. That's where Bagliography, the custom handbag manufacturer, comes to your rescue.
Instead of picking personalized presents, you could opt for a personalized or a custom printed bags to pass on or gift to your near and dear ones. 
It's the perfect gift, I tell you, and let me highlight its benefits for you.
Benefits for 

You!
<li "="" =""="" style="text-align: left; color: rgb(235, 105, 40) !important; –tcb-applied-color:rgb(235, 105, 40) !important;" tve-droppable"="">
First and foremost, it adds a sense of your personal touch.
<li "="" =""="" style="text-align: left; color: rgb(235, 105, 40) !important; –tcb-applied-color:rgb(235, 105, 40) !important;" tve-droppable"="">
Secondly, you could customize or design it the way you may want custom printed bags according to your comfortability
<li "="" =""="" style="text-align: left; color: rgb(235, 105, 40) !important; –tcb-applied-color:rgb(235, 105, 40) !important;" tve-droppable"="">
Thirdly and most importantly, the printed label or logo on top of it will also help advertise, publicize,                    or promote your name or your business.
Now, isn't that just an ideal solution?
Killing three birds with a single stone, aren't we?
3. Prominent gifting periods/ Pinnacles.
One doesn't necessarily have a reason for gifting others, and it's just a form of pure appreciation, love, and warmth towards the other individual.
You could give anyone anything at any point in time, even without any excuse or any event.
But, nowadays, gifting has only been limited to certain special occasions apart from birthdays and anniversaries, and it has become a new norm or trend. So living in this partially digital world, following their footsteps or stepping onto such trends seems entirely rational.
A few of the noteworthy or trending gifting occasions or pinnacles are:
Welcoming people with Wedding hampers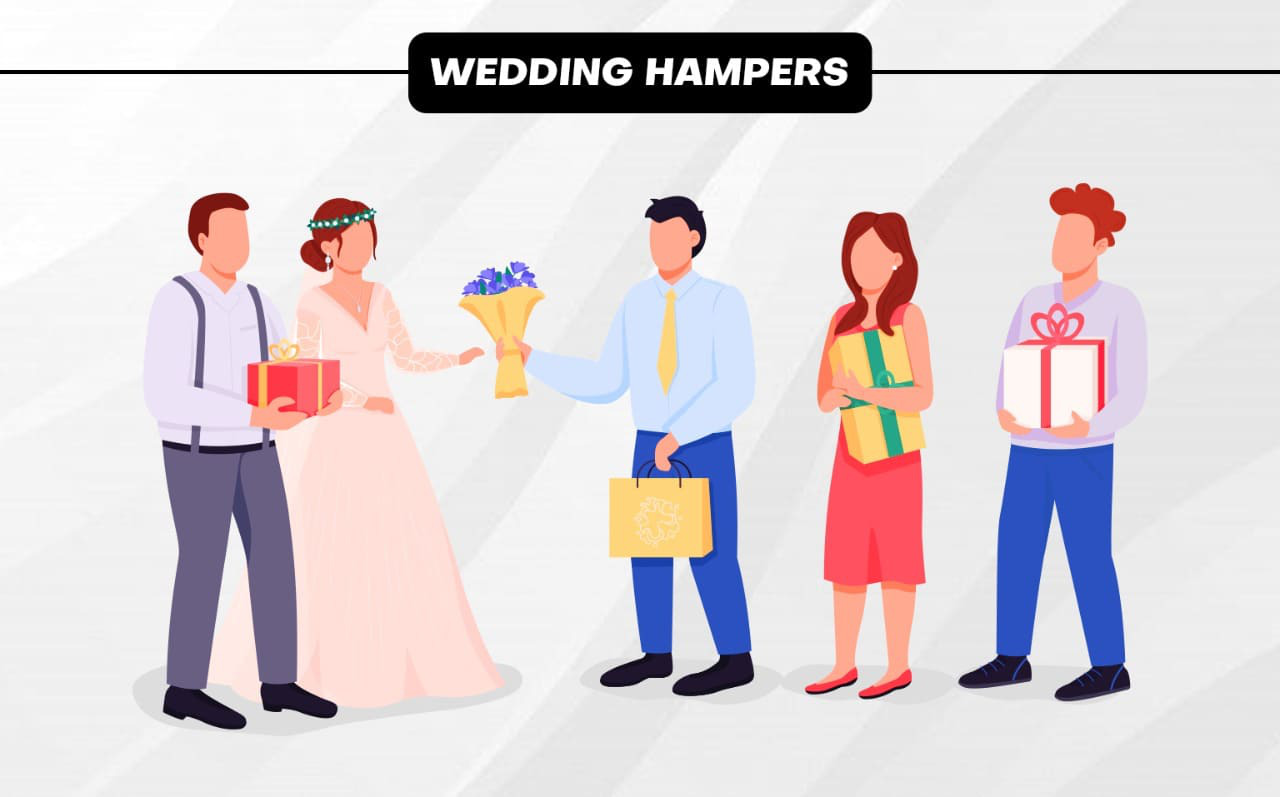 Gifting the bride or the groom at their wedding is considered our long-standing tradition. But, receiving gifts in the form of 'wedding hampers' from them kind of sounds vague.
But again, 'Wedding hampers' have been brought into practice for the last couple of years. It means showing your appreciation towards the guest for their valuable time, thoughtfulness and consideration.
And what is more personalized than curating a custom printed bags for your wedding hamper with your customized logo sitting right on top of it?
So that's where you could connect with the best bag manufacturers. You could use these custom printed bags for handing over your gifts or wedding hampers to your dear ones.
One could make it more interesting by printing your logo or hashtags or even some fun quotes over it and making it as personalized as possible.
Contentment while donating to the Charity
Gifting something to the needy is always a good opportunity, and there's no specific time for it. It can be done whenever your heart feels the need to.
The feeling of doing good to others or gifting to needy people gives you immense satisfaction and joy. Of course, the aim here is solely for our heart's contentment; but what if I told you that you could reap some benefits out of it?
The essential thing you'll need is a bag to gift something. Then, why not get Custom Printed Bags with your company logo, and let it act as your free advertising carrier according to your brand.
Using custom printed bags during a charity event or distributing gifts would be a great way to publicize your brand and build upon its identity.
Building a good collaboration through corporate gifting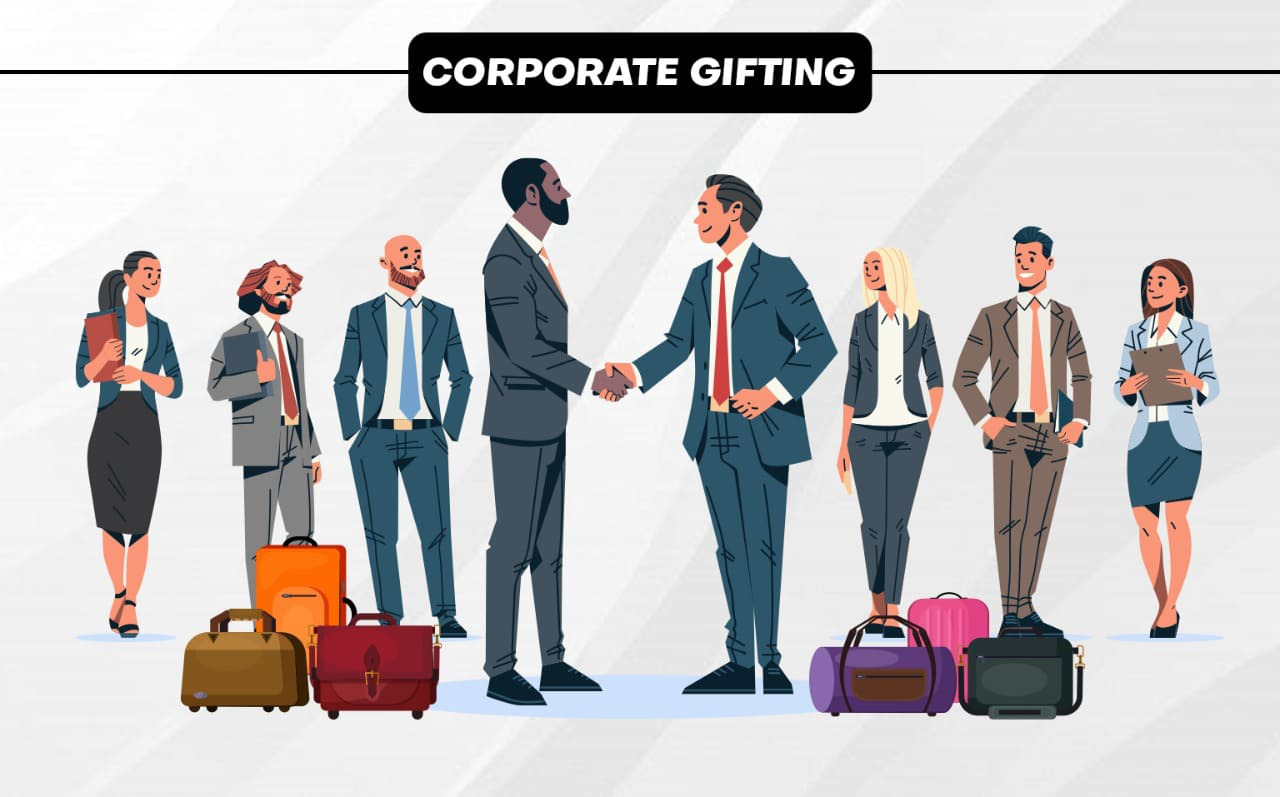 According to the gifting experts, "The exchange of gifts fosters stronger relationships." That's the statement everyone abides by in the corporate culture also.
Exchanging gifts in corporate sectors are generally to enhance or strengthen business relationships with employees and clients and look for opportunities to build upon new business relationships.
It is also proven to increase business activity, increasing the return on investment. Thereby making corporate gifting a notable trend.
But since it's on a professional basis, one needs to be crisp and presentable enough to create an impact of your brand in front of your associates. Therefore, opting for custom printed bags or bags for business with a logo would  be a good gifting idea.
One could also gift customized laptop bags India manufactured especially for business purposes with your company logo.
It would be beneficial for all the employees plus it would also help develop a sense of equality among everyone.
It'll be a great branding technique and would also help increase your brand value and create a positive impact on their minds. And the professional custom printed bags designer can surely help you out with that.
Extending goodwill via gifts
India being land and an origin of hundreds of festivals popping up throughout the year, it's necessary to be prepared quite well in advance.
For us, a festival symbolizes togetherness, spreading joys and smiles with everyone around, with gift sharing as an essential ritual. It's a feeling of immense pleasure and satisfaction to give gifts to your friends, family, and don't forget to extend your goodwill towards the extended family of helpers and staff too.
Regardless of the festival or the occasion, I think it's more thoughtful to add your personalized touch to it. You can design the outer package or the bag as you want in whichever way you want; you can even consider gifting a customized bag itself as a gift or like a custom-designed shopping bag or private label bag for the ladies and a custom labelled handbag or design bags for business for the gentlemen.
But, do not forget to add a few words of gratitude to it to make it more meaningful. It will not only be remembered by the guests or your loved ones but also cast quite an impression in the minds of every person.
And what better place than getting it done from Bagliography, one of the best custom printed bags manufacturers near you?
You design it, and we execute it!
To solidify your customer's membership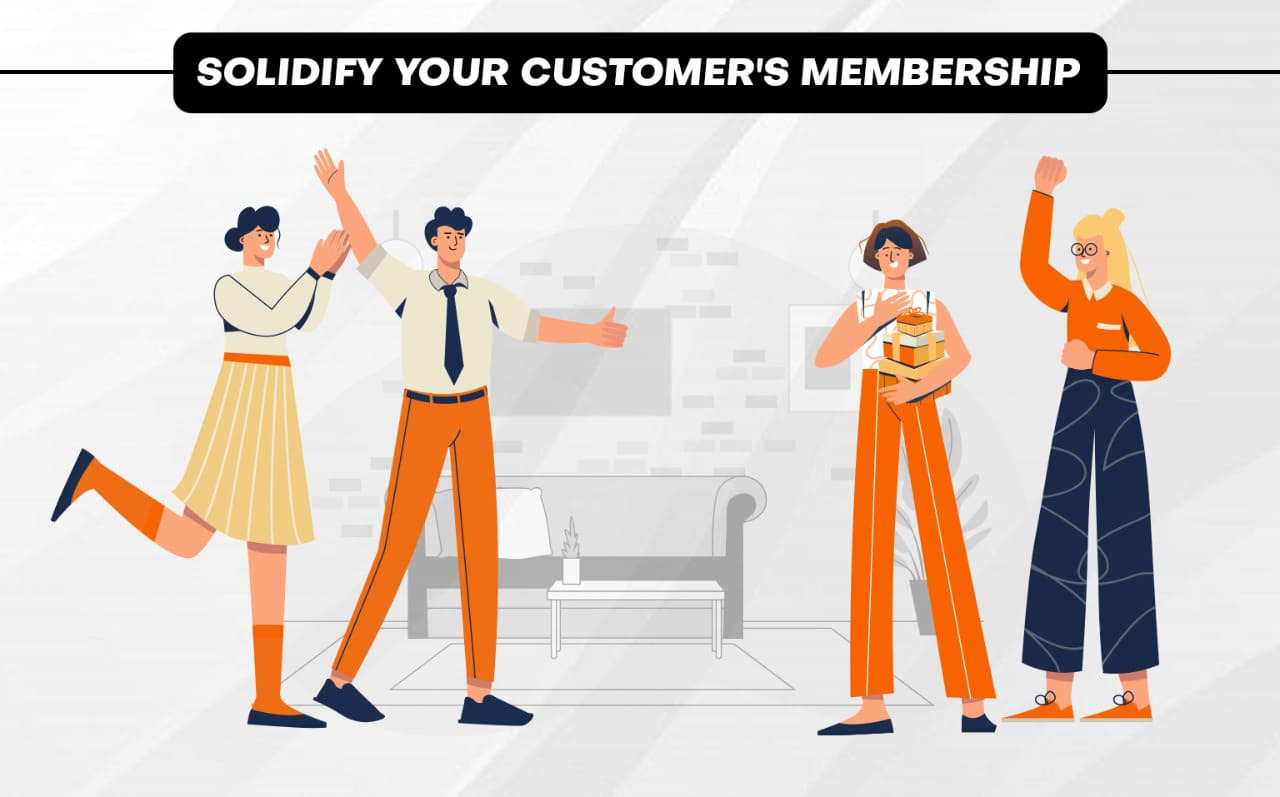 There is no one more valuable to a brand than its customers.
In the current times, where every person or customer slot gacor gampang menang is bombarded with hundreds of offers and discounts, keep in mind that a personal touch counts the most. Sure, you could send them targeted marketing materials or brochures, but also consider sending them a personalized gift, like a self-curated, custom printed bags for your customers?
Wouldn't that be one of the best options/ gifts?
Also, don't forget to add a small 'thank you note along with it expressing your heartfelt gratitude towards them for their loyalty towards your brand.
But again, one shouldn't forget to advertise your brand in a subtle yet influential way so that it could leave a mark in your customer's mind.
And the most straightforward option would be choosing out the raw materials for the bag yourself  and adding or printing your brand's logo onto the them; converting them into a private label bag or a personalized client bag.
Showing thoughtfulness towards your employees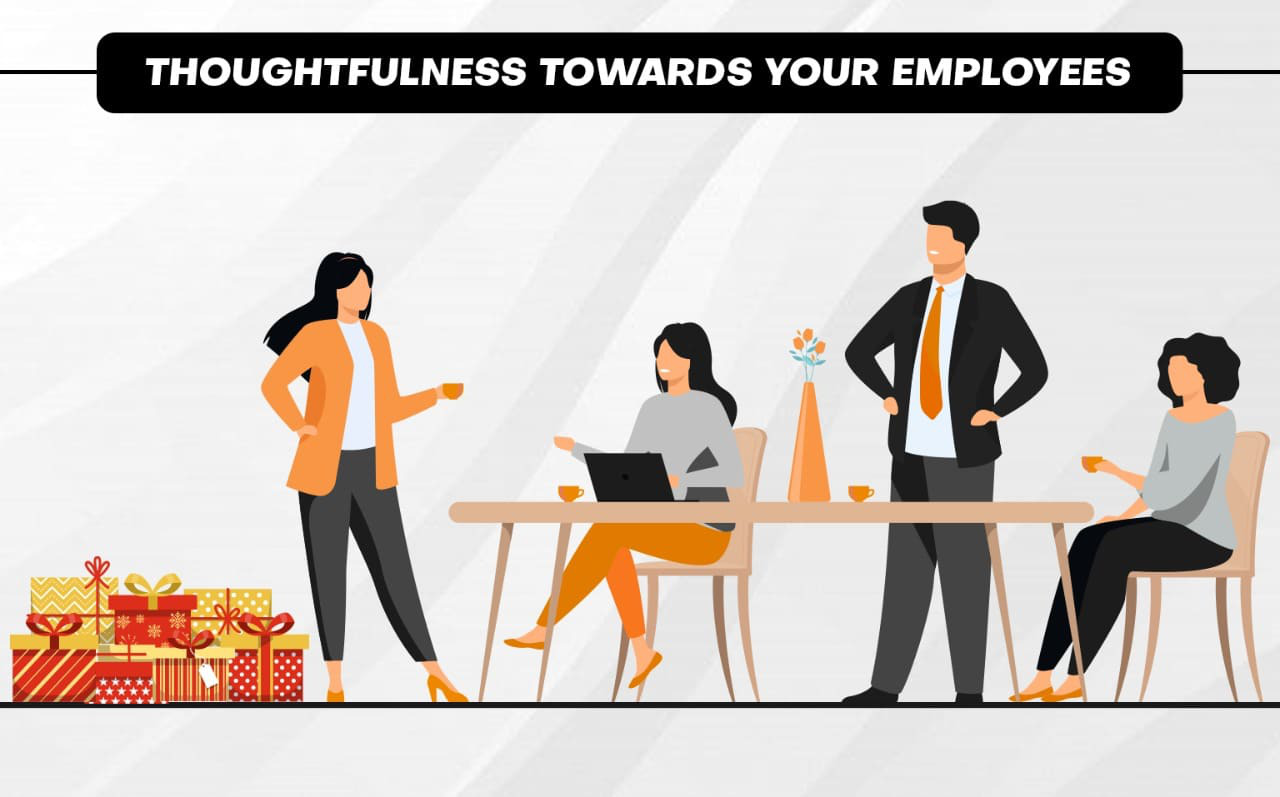 Employee recognition and appreciation of their talent, skills, and hard work should be a priority for any organization that wishes to attract the right talent and enhance the working capabilities of its employees.
Therefore, it is essential to celebrate your employees' extraordinary accomplishments and them as individuals. And exchanging gifts not only makes them feel special but also showcases your acknowledgment, gratitude and appreciation towards them.
It helps you strengthen your bond with your employees and adds on to the growing attachment with the organization or the company.
And gifting them custom-designed logo bags or Custom Printed Bags with Logo, especially for business purposes, would be one of the most thoughtful gifts an employer could give. That wouldn't only be utilized it thoroughly, but also the brand logo or the private label would create a sense of unity amongst them.
Gifting people to celebrate your promotion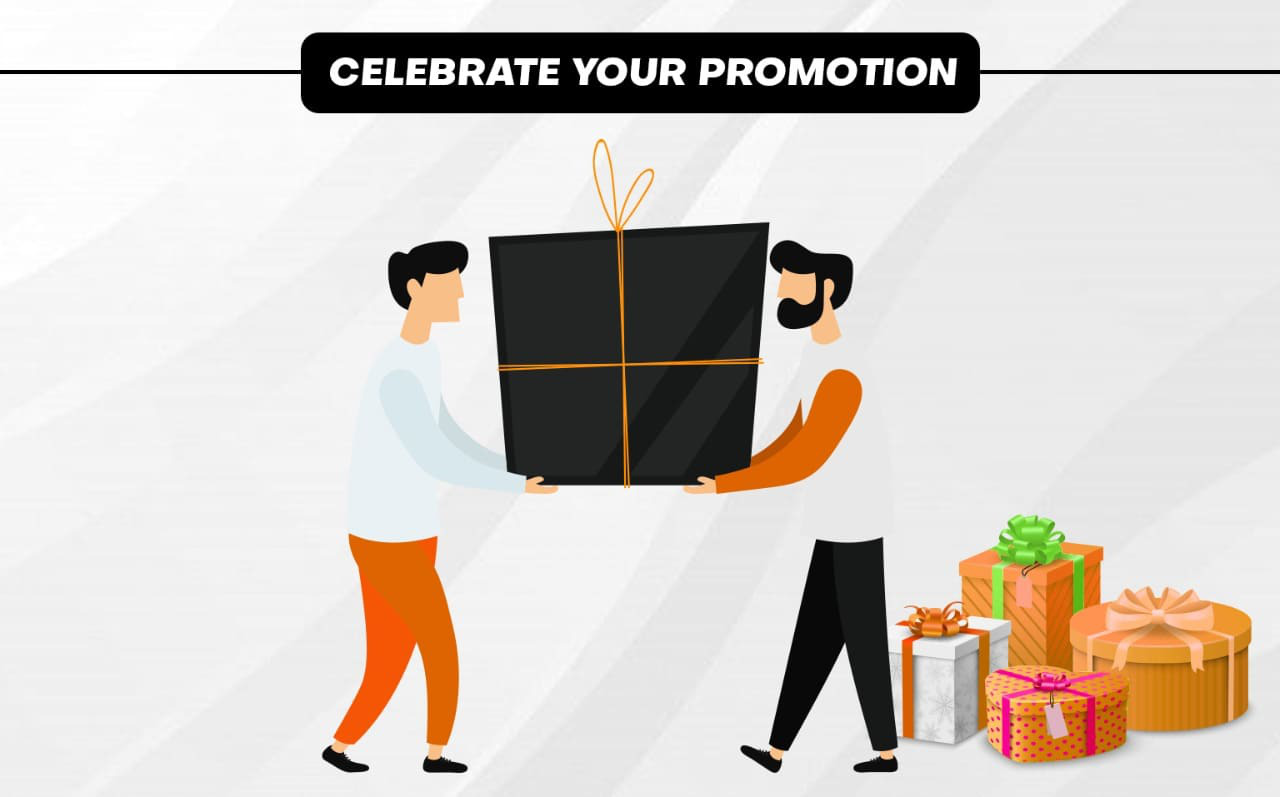 Getting promoted at work is considered a considerable achievement, and why wouldn't it be? Afterall, it's the result of all your efforts and your hard work.
The best ways to celebrate a job promotion vary from person to person. There's nothing quite like having all your hard work acknowledged by your company, but pondering on ways to celebrate such an occasion doesn't have to be that difficult.
Generally, a simple 'congratulations' followed by a hearty dinner should suffice. Still, if you want to go a long way or make a mark in society or amongst your friends and family, gifting would be an appropriate option.
Gifting would help you establish a deeper connection with your colleagues and help you express your gratitude towards them for their constant support.
Of course, customizing and designing the bag would help you enhance the gift altogether. You could either gift a simple printed handbag or a custom labeled and personally designed bag with a private or a personalized logo resting at the corner.
You also might want to add some friendly quotes or meaningful statements to make the gift more worthy and memorable. Trust us, you would have great time with bag manufacturers like us for making bags for your brand.
To pass on your token of love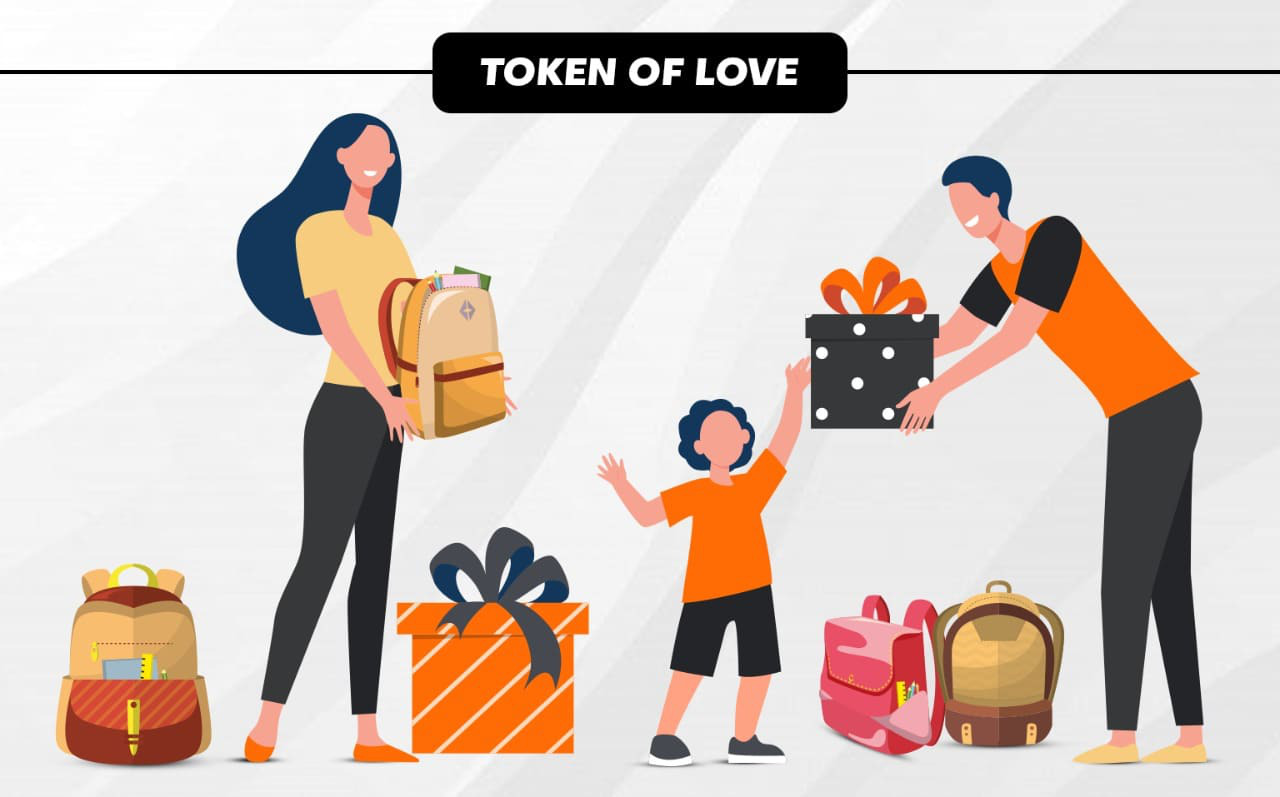 Gifts are used to symbolize love and gratefulness between two people, coinciding with the theory of 'symbolic interactionism'.
It's because we attach some emotion or symbolic meaning along with it. But in the end, it's the thought that counts. Gifting is something that we willingly express our feelings from the heart, without expecting anything in return.
It showcases the individual you have been thinking about, making them feel pretty special.
One could also make it more special by adding some personalized touch to the bag to make it more distinct. One could simply customize your bag by adding a logo containing your names or just write down a statement penning down your love for the other individual and turn that bag into a private label bag with our team.
Adding a
Customized

/ Personalized

touch

to your

gifts

Gifts are something that strengthens your relationship with others and is something that is remembered forever. So, when planning a gift, one must take note of the smallest of the small details, including the baggage or its packaging.

One might not regard a simple handbag to be considered as a gifting option, but you could constantly personalize it, you could always give your unique touch to it in various ways and turn it into one of the most thoughtful and cherished gifts.

You have hundreds of options to select from, right from a primary logo or print on the bag to custom manufactured labeled handbags, shopping bags, travel bags, work efficient business bags, and the list goes on and on.

And as 'first impression is also the last impression,' why not make a lasting effect by personally customizing the package for your gifts and letting that bag be your secret advertising agency?
The gift of giving Custom Printed Bags…!
The act of gift-giving may have become an integral part of our lives, but one cannot forget or sideline the importance of natural gifts in our life.
These gifts don't cost a penny but still are considered more precious than the monetary ones. These gifts include your loyalty to your loved ones, making and holding onto the promise of partnership, putting a smile on others' faces, showing and expressing out your love openly, passing on or sharing our joy with others, and so on.
Despite our hearts' joy or cheer when receiving gifts, one would feel more contentment and satisfaction while giving the advantages mentioned above.
Afterall, gifting is called 'an art of giving' for no reason.
​
Want to read more? Just click on the featured image below.